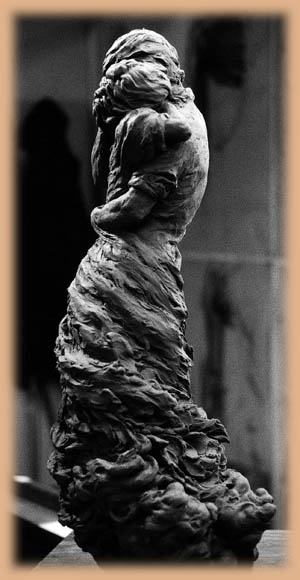 An expression of how it feels when the heart has found a home.

Bronze edition of 24.
35"high x 12" diameter with base of marble and wood.

Artist is currently enlarging this sculpture to life-size (7 ft. tall) for an outdoor bronze (edition of 8). She has also cut a block to recreate this sculpture life-size in white marble.

Price upon request.