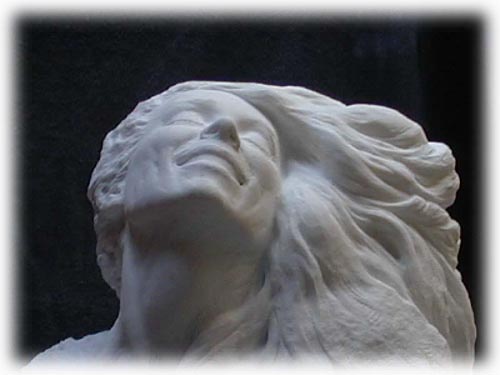 " This spirit basks in the warmth and joy of life.. it seems to burst forth from a roughly shaped block of white Carrara marble."

Her first personal emotional expression in marble, Chris began this portrait of joy 2 years ago in Italy. It is now nearly finished.

Life-size; 3 ft. high x 20 in. diam.
Finished weight approximately 275 lbs.
Work in progress. Unique.
Price on request.